It is midweek and we are putting our unbiased, hard hitting,
investigative journalism hats on for this one.
is one of the more well known regenerative meat brands out there. We love
their products and their mission and we've plugged them on The Daily Tonic
many times before. Recently though, the brand has gotten itself into a bit of
hot water. Let's dive in.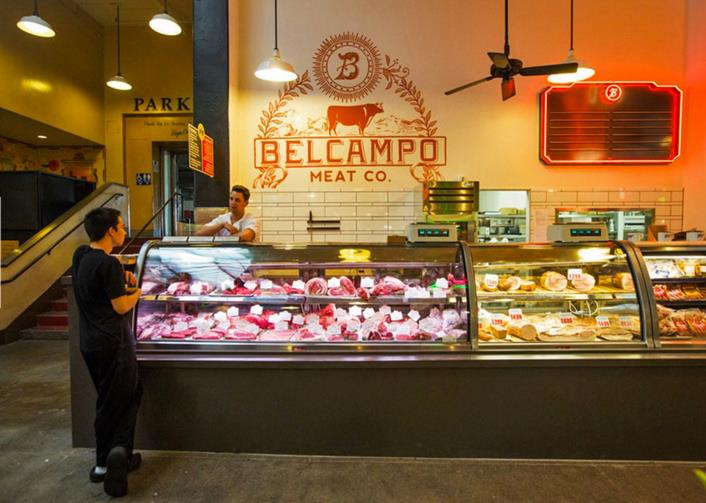 Scandal In Santa Monica
We try not to pull any punches on the Daily Tonic. Oatly, Impossible Foods,
Monsanto, Bayer, Bill Gates, JBS Meat Processing all get their due time in the
hot seat for the role they play in our broken food system. But this story
about Belcampo lying to its customers is shocking because the perpetrator is
seemingly one the good guys. Belcampo's mission, as written on their website
reads: "Belcampo was founded with a purpose: to create meat that's good for
people, planet and animals. What started as one mom's desire to feed her
family the healthiest meat possible became a mission to revolutionize the
industry from the inside out." So what could one of the darlings of
regenerative agriculture have done wrong? I'll summarize. A Belcampo employee
recently posted a video making allegations that the retail store he worked at
was mislabeling meat products and being dishonest with customers about where
products were being sourced from. The products in the video were allegedly
sourced from conventional meat wholesalers and then labeled as organic,
regeneratively raised products, marked up considerably, and sold to consumers
that thought they were buying the quality meat Belcampo is known for. Belcampo
has owned up and admitted that the allegations are true but has also reassured
customers that the incident is an isolated one and that all meat products sold
by Belcampo online are third party verified to guarantee that their source
matches label claims. If you want more than our three sentence summary, I'll
save you some googles and link the most comprehensive story covering
as
well as the
You
can also watch the official apology put out by Belcampo founder, Anya Fernald
. So
how did we get here? One of the things we love about Belcampo is how
accessible they are making it for people to find regeneratively raised meat.
But is the brand trying to do too much by raising meat for both their
ecommerce business as well as retail locations? Current and past employees
interviewed for
claimed that sourcing meat from the regenerative Belcampo farm was very
difficult, which is why the store started sourcing from other places. This
also brings up one of the most common critiques of regenerative agriculture.
Is it scalable? As demand for this type of meat grows, can the farms doing the
right thing keep up with that demand? Or will we inevitably get to the point
where demand is so high that more brands get into these slippery slope
situations and begin to cut corners. As we collectively look to move meat
production in the direction it needs to go, there will be growing pains. It is
important to recognize Belcampo's historic efforts in our fight for a
healthier planet and a healthier society before we completely lose trust based
on this one incident.
No Shady Sourcing With This Healthy Meat Snack!
Chomps uses the highest-quality, sustainably-sourced protein with no added
sugar and no harmful ingredients to deliver meat snacks that taste delicious
and offer nutritious fuel you can count on.
Claim your free sample pack
today, just cover the cost of shipping.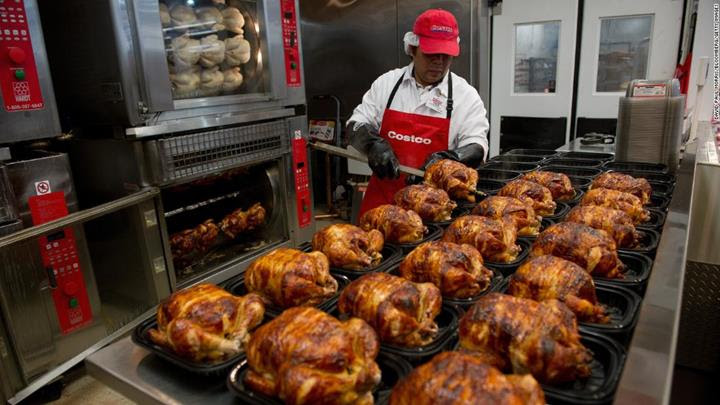 Speaking Of Getting In Some Hot Water…
It is Costco's turn in the hot seat. Whether you are a Costco member or not,
you may be familiar with the club's famous $5 rotisserie chickens. Despite
losing money on these chickens, Costco has kept this staple product priced so
low because it is a tool the company uses to get shoppers into the store. Need
a quick dinner option to feed a family of four? $5 chicken is a no brainer.
And you'll probably have leftovers. But at what cost?
documented the terrible conditions these chickens are raised
in. I guess you have to keep costs low somehow… Want to spark some change?
Aside from skipping the chicken aisle on your next trip to Costco, you can
also
to encourage Costco to commit to more ethically raised
chicken.
Tonic Shots
. It is also
about the_ _
Forward this newsletter to someone you think would enjoy science backed health
news and tips that will also make them smile.
Forwarded This Email? Subscribe HERE
Presented By
Use Code TDT for 15% Off