Presented By
" The secret of health for both mind and body is not to mourn for the
past, worry about the future, or anticipate troubles, but to live in thepresent moment wisely and earnestly."
– Buddha
_The Daily Tonic is a two to five minute read sharing science backed
health news and tips, all while getting you to crack a smile or even_ lol on occasion.
Monday. Buckle up for this one. GMO equals bad and non-GMO equals good.Right? You may have thought you had this one all figured out, but when arethings ever that simple? Trust me–I never would have thought I'd be defendingGMOs, but here we are. Let's dive in.
Good GMOs, Bad GMOs
Maybe we should start with the question on everyone's mind. What the heck is aGMO? A GMO is a genetically modified organism, so any organism whose geneticmaterial has been altered using genetic engineering techniques. For example–ifyou genetically modify a soybean plant so that it becomes resistant to anherbicide, that soybean plant is now a GMO, which is a good segue into thenext question. How did GMO become synonymous with "bad" when looking to makehealthy food choices? Let's go back to our soybean example. You see, theoriginal motivation behind GMOs was to – surprise, surprise – increaseproductivity and profitability for big agribusiness. It had nothing to do withincreasing or changing the nutritional value of that food. GMO soybeans andsoon thereafter GMO corn and other monoculture crops were a booming success.You could now spray these crops with as much herbicide as you want and thecrop itself would be fine. This led to huge increases in yield, big, juicyprofits for the Monsantos of the world, and plenty of dangerous glyphosateresidue on our food and the livestock feed used to raise our food. So thereyou have it–GMO equals bad. However, genetically modifying our food can bedone for reasons other than just herbicide resistance. This New York Timesarticle breaks it down in detail, but there are some scientists that are using geneticengineering techniques to change the nutritional value of our food, possiblyfor the better. One example cited in the article is a purple tomato that hasbeen genetically modified to have twice the amount of antioxidants ofblueberries. In some very early studies done with mice, the antioxidant levelsof this GMO tomato has shown promising results in relation to lowering therisk of cancer and other anti-inflammatory properties. Those are good things,right? The article goes into great detail breaking down the potential futureof these "good" GMOs and makes the argument that we shouldn't blindly equateGMO as purely a negative. GMO monoculture crops such as corn, soy, and canolaare a big problem. That is something we can all agree on. These new GMOs thatseem to have promising benefits without any significant health risks could bea great way to make nutritious food more available to the masses. Like withanything related to health and nutrition, the discussion around GMOs isnuanced and it is up to us as consumers to stay educated and make the bestfood decisions we can based on the information we have. So for now–GMO cornand soy equals bad, GMO purple antioxidant tomatoes equals good… maybe?
JLo Loves This Healthy Alternative to Sugary Coffee Drinks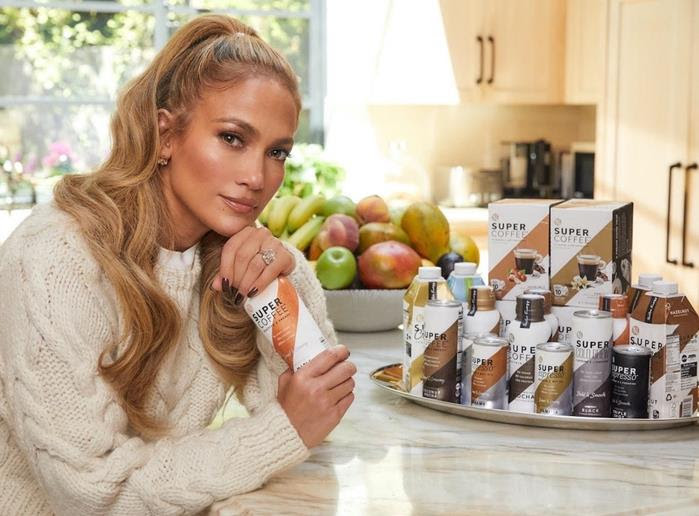 Super Coffee has quickly become the go-to coffee drink for many, which hasattracted notable investors like JLo, Alex Rodriguez, and Aaron Rodgers.Super Coffee tastes just as good as a Starbucks Frappuccino but contains 0gadded sugar, 10g of protein, and has just 80 calories per bottle. It's keto-friendly, naturally sweetened, and made to help power your day! Discover whathas made Super Coffee one of America's favorite coffee brands with 25% offyour entire Super Coffee order! Use code TDT25 at checkout to claim.
Kimchi and Kefir
Love 'em or hate 'em, fermented foods seem to be doing a lot of good for thegut. Researchers have claimed that fermented foods play a larger role thanpreviously thought in promoting a healthy gut microbe biodiversity. Gut health hasbeen tied to cancer, obesity, diabetes, heart conditions, and even somecognitive disorders. As more research suggests that fermented foods couldpossibly aid in promoting good gut health, it might be worth looking to addsome kimchi and kefir to your diet. Don't worry–those aren't the only twofermented foods out there. Here is a good list of fermentedfoods toconsider.
Tonic Shots
Share The Daily Tonic
3 Referrals:Free Digital Copy of KetoAnswers -$10 Value 10 Referrals: $20 Voucher Code for Perfect Keto or Kettle & Fire($40 purchase required) 25 Referrals: $50 Voucher Code for Perfect Keto orKettle & Fire ($100 purchase required) Share your unique referral linkbelow Your unique link:https://sparklp.co/02c34d15 You currentlyhave 0 referrals Share onTwitter,Emailor LinkedIn
Health isn't just about _ food, movement, and mindset . It is alsoabout the_ _ interactions _we have and what we _ share with our fellowhumans._
Forward this newsletter to someone you think would enjoy science backed healthnews and tips that will also make them smile.
Forwarded This Email? Subscribe HERE
Presented By

Use Code TDT for 15% Off