Presented By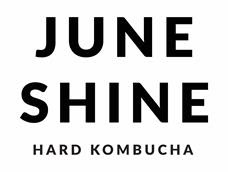 "The body loves routine. Try to eat, sleep, and so on at the same time
every day in order for the body to function at its optimum efficiency. Thebody loves consistency."
– Theresa Hearn Haynes
_The Daily Tonic is a two to five minute read sharing science backed
health news and tips, all while getting you to crack a smile or even_ lol on occasion.
Tuesday. How is it that we still don't know what made the dinosaurs goextinct? Was it a meteor? Was it climate change caused by volcanic eruptions?Is there dinosaur DNA trapped inside a mosquito somewhere that we can use tobring them back to life to make an amusement park off the coast of Costa Rica?Anyway, speaking of extinction–why are cows at risk and why does that matter?Let's dive in.
Could You Imagine A World Without Cows?
Me neither! It would be terrible and many of us would be relegated to eatinggross, Bill Gates-funded, GMO-soy and glyphosate laden fake meat patties. Ok,that was a bit dramatic but you get the jist. No cows would be super lame. Thegood news is that cows probably won't go extinct anytime soon. The bad news isthat the same cannot be said for some long standing heritage breeds of cattle.So what the heck is a heritage breed? Heritage is a term used to describetraditional livestock breeds that were raised by our forefathers and predatethe advent of industrial agriculture. Unfortunately, there are severalrecognized heritage breeds of cattle that are now at the risk of extinction. You seeback in the day, cattle breeds slowly evolved to adapt to their surroundings.This gave us resilient and diverse livestock that were built for theconditions and climate they were raised in. The biodiversity of all thesedifferent breeds made livestock more resilient and resistant to parasites,climate change, and other stressors. All good things. Fast forward through theindustrial revolution where – you guessed it – productivity and efficiencybecame the name of the game, at the expense of diversity and resilience, ofcourse. In a span of a few decades, our only concerns when breeding livestockbecame how much meat and milk they can produce, how quickly they can produceit, and how inexpensive we can make that process. The end result of thatapproach–17% of the world's livestock breeds are at risk of extinction, withover 100 breeds having gone extinct already between 2000 and2014. So whydoes this matter? We have more efficient livestock now than we did before.Seems like a good thing, no? Ehhh… no. We need genetic diversity in ourlivestock so that they can continue to adapt to new challenges we will surelyface in the coming years. Climate change, emerging diseases, pressure on landand water, and changes in market demands are all very real and if ourlivestock are all genetically identical, these changes have the potential towipe out massive numbers if we don't course correct soon. The solution? Italmost always boils down to voting with your dollars. Buying conventionallyraised meat at the supermarket supports the system that has gotten us to wherewe are today–breeding livestock into genetically identical cogs in a machinebuilt to maximize production. However, local ranchers and some of our favoriteregenerative brands all have biodiversity in mind when it comes to the meatthey produce. Shop heritage, local, and regenerative whenever possible, andsure enough that will have a positive impact towards change.
**What's a refreshing, better-for-you alcohol that you can enjoy at your
next summer bbq?**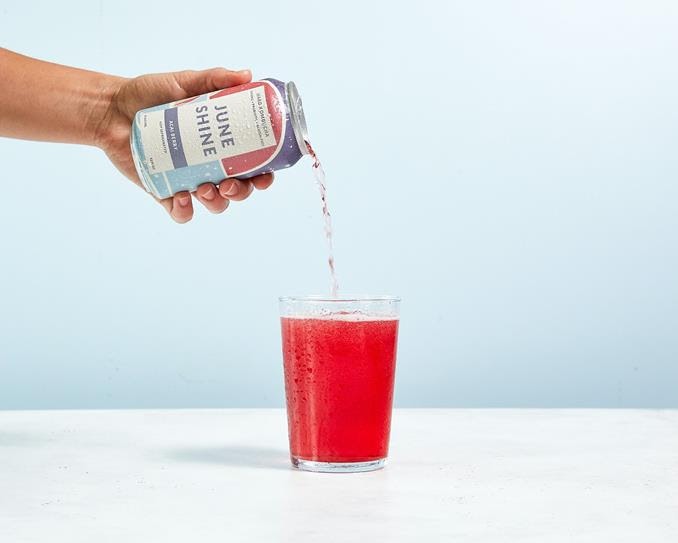 Some Juneshine of course!
JuneShine is the most insanely delicious, better-for-you alcohol. Their hardkombucha has only 3 grams of sugar , is made with real, organicingredients, and full of probiotics. Best of all, it doesn't leave youwith that too-full-after-drinking feeling and gives you a lighter, brighterbuzz. Drop the seltzer this summer and get JuneShine delivered right to yourdoor instead. Receive 20% off your entire order PLUS Free Shipping with codeTONIC.
Something Fishy About This Cheese
In this latest edition of plant based brands going to great lengths toreinvent the wheel, we have this story about NobellFoods. Sohow do you make fake cheese more cheesy? Apparently it is all about casein–aprotein in milk that gives cheese that delicious texture and taste we alllove. So how do you get milk protein into a fake cheese product without usingany milk? You genetically modify soybeans to make casein for you of course!Love me some GMO soy. Now that is some innovation right there. According toNobell Foods founder, Magi Richani, her team has an internal goal of howstretchy they want their cheese alternative to be. Call me crazy, but the bestway to get a nice gooey stretch from cheese is to… just have real cheese…
Tonic Shots
Share The Daily Tonic
3 Referrals:Free Digital Copy of KetoAnswers -$10 Value 10 Referrals: $20 Voucher Code for Perfect Keto or Kettle & Fire($40 purchase required) 25 Referrals: $50 Voucher Code for Perfect Keto orKettle & Fire ($100 purchase required) Share your unique referral linkbelow Your unique link:https://sparklp.co/02c34d15 You currentlyhave 0 referrals Share onTwitter,Emailor LinkedIn
Health isn't just about _ food, movement, and mindset . It is alsoabout the_ _ interactions _we have and what we _ share with our fellowhumans._
Forward this newsletter to someone you think would enjoy science backed healthnews and tips that will also make them smile.
Forwarded This Email? Subscribe HERE
Presented By
Use Code TDT for 15% Off