Presented by
"Willpower is like a muscle. The more you use it, the stronger it gets."
_The Daily Tonic is a two to five minute read sharing science backed
health news and tips, all while getting you to crack a smile or even_ lol on occasion.
Friday. The weekend is here and summer has officially started. There is somuch to be excited about. Pool time, outdoor activities, trips to the beach,grilling–all the things we couldn't quite enjoy last summer. Speaking ofgrilling, here comes a bit of buzzkill. In case you haven't noticed yet, welean pro-meat at The Daily Tonic, but that does not mean that big meatproducers get a free pass. Let's dive in.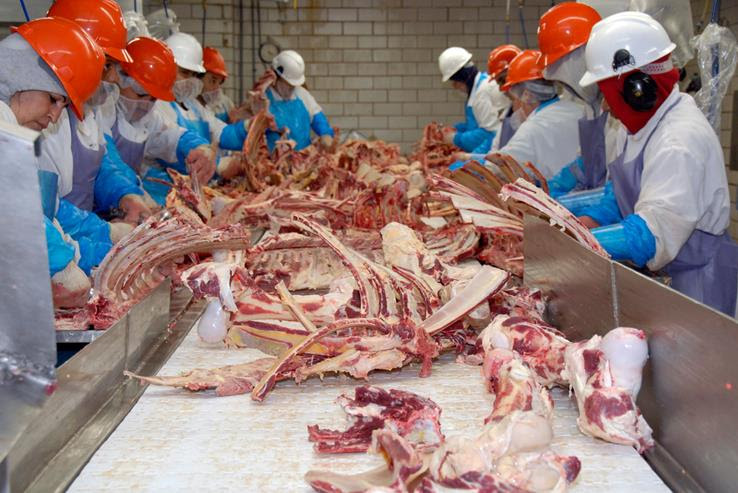 That's Not Ok
We never shy away from giving vegan products a hard time. Oat water canola oilconcoctions, petri dish sci-fi fake meat, pesticide laden GMO patties areterrible for our health and rightfully so, they deserved to get called out.Talk to a vegan and they'll tell you that avoiding meat is the best thing forour health, the health of our planet, and obviously it is the mostcompassionate thing to do for the animals. We've covered plenty of times whyplant based meat alternatives aren't actually healthier or better for theenvironment. But what about the animal welfare side of the vegan argument?Well, that's a bit more complicated. If you don't eat meat, you aren't killinganimals, ergo you are more compassionate. That is how the argument goes. Thereis something very wrong with how our current food system raises, slaughters,and processes animals. We shouldn't bury our heads in the sand and pretend asthough that isn't true. There is an incredibly powerful story about a steer onthe processing line of one of the biggest slaughterhouses in the country atthe beginning of this extensivearticlefrom the Atlantic. The steer was supposed to be dead at this point of theprocess, but something went wrong and the events that followed serve as aprime example of everything that is wrong with a meat processing system that'sdesigned to maximize volume and efficiency over everything else. The rest ofthe article goes on to document what working at a meat processing facilityis like by a journalist that spent six months employed as a line worker at afacility in Dodge City, Kansas. So how can you justify putting animals and theemployees of these facilities through the conditions exposed by the Atlanticarticle? Are vegans right to remove themselves entirely from this system? No.The problem isn't as simple as "eating meat = bad" and "not eating meat =good." As with any complicated subject, the answer is also complicated. Themost compassionate thing to do for all the animals that share this planet withus is to restore habitats and improve soil health. That can only be donethrough regenerative practices that require raising livestock in their mostnatural environment. The way this approach benefits animal welfare is a bitmore abstract, but it is tried and true. We can't just consider the life oflivestock when deciding whether eating meat is good or bad. The wildlife thatdepend on a regenerative system need to be something we consider as well.However, none of that excuses the current state of most of our meatproduction. The way the system is currently set up is cruel, focused blindlyon maximizing efficiency, and needs to be changed. Regenerative meat producersare not only farming and raising livestock in a way that rebuilds soil health,they are also using smaller, more local and humane processing facilities thatare not driven by the same obsession to increase productivity and profit atthe expense of everything else. The solution? Voting for change comes down toevery purchasing decision we make as educated consumers. Is buyingregenerative meat a realistic solution for everyone, all the time? No. Butevery little bit of change counts and it is up to us to spearhead that change.
Discover a new way to move with aerial fitness!
Take flight with the leaders in aerial equipment.
Our professional quality aerial yoga and aerial arts equipment suits needs forall individuals. Our equipment is independently load tested and certified foraerial safety. From gentle inversion therapy, to intense strengthening,lengthening and realigning your body, we will help you find the equipment youneed. Jump right in to explore movement art, intensify your mind-bodyconnection and challenge your inhibitions. Use code DAILYTONIC for 10% offall products, excluding the aerial rig.
Deep Breath
Ooof–ok that was heavy. Here is something brief to lighten things up a bitbefore heading into the weekend. Even with summer arriving and society comingback to some state of normalcy following the pandemic, stress is still a veryreal thing for a lot of people. The solution? Sleep and breathwork. Check outthis beginner's guide to breathwork for bettersleep tolighten things up and mitigate stress with one of the best tools we haveavailable.
Tonic Shots
Health isn't just about _ food, movement, and mindset . It is alsoabout the_ _ interactions _we have and what we _ share with our fellowhumans._
Forward this newsletter to someone you think would enjoy science backed healthnews and tips that will also make them smile.
Forwarded This Email? Subscribe HERE
Presented By
Use Code TDT for 15% Off